Healthy Italian Breakfast Wraps
Amo il cibo italiano! Here is a different breakfast wrap. I usually make them for dinner though! You can really use whatever vegetables you like. Mangiare felice!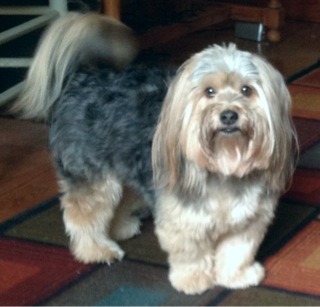 Another wonderful healthy recipe. Very quick and easy to prepare and so filling. If you don't like Italian seasoning this would be good with other spices of choices, I'm thinking Mexican would be great. Thanks for posting this keeper for me, I'll be making this often.
Heat a non-stick skillet over medium heat. Add olive oil, garlic, bacon, and shallots. Saute for 2 minutes.
Add all other vegetables, salt and pepper, and saute for 6-8 minutes, until vegetables are softened to your liking.
In a small bowl, beat egg substitute, water, and Italian seasoning.
Add egg mixture to skillet, and let it set for 3-5 minutes, almost like you are making a frittata.
When the mixture is starting to solidify through the middle, begin to scramble gently, and continue until eggs are cooked through.
Add tomatoes and mozzarella cheese, and cook until cheese is melted. Serve in tortillas, and top with parmesan if desired.