Annacia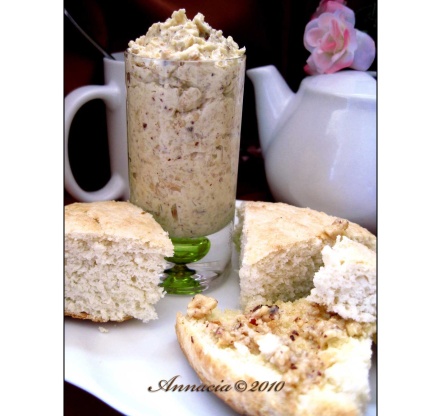 Delicious with asparagus, carrots or peas.

Outstanding. This is just delicious and it will make anything seem decadent. I made simple scones this morning and this butter made them something extra special. That little touch of honey is the perfect touch. This will be an elegant addition to a great many things.
In a small mixing bowl stir together hazelnuts, butter, and honey.
If not serving immediately, cover and chill.
Bring to room temperature before serving.