Prep 15 mins
Cook 10 mins
This is a recipe most kids love! Cook time does not include browning the meats. I don't recall how many servings I froze.
Directions
Brown meats and drain.
Add all ingredients.
Stir until cheese is melted.
Spread on bread slices.
Freeze.
Bake frozen slices, as needed, at 400 degrees for 10 minutes.
Most Helpful
I agree......this is the original recipe. I have made these for 50 years and still everyone loves them. I make a double batch....(buy the 2 pound loaf of cheese and double the meat) and after assembling and freezing, I put them in zip-locks and store them in the freezer. I really do think they are better after being frozen. I don't bake them, I just put them on a baking sheet under the broiler until the cheese is melted and the edges of the bread is a bit toasty. <br/>I am making them now to have for Thanksgiving and will still have some for Xmas. <br/>I finally found out that if the sausage is too chunky for the little bread bits, then it is easy to cook it and give it a couple of pulses in the food processor. It just makes it a little easier to spread on the tiny pieces of bread. <br/>Oh, and I also use regular sausage and some hot & spicy.........just gives a bit more flavor.<br/>I also add some finely chopped onions. These are just some suggestions, but believe me, you can't make enough of these to satisfy everyone at your party. <br/>Donna
This very like my own recipe, but I use 1 lb of hamburger, 1 lb of pork sausage and 1 lb of Italian Sausage. The one box Velveeta is just right and sometimes I just use Italian Seasoning for this. Mine usually makes 2- 3 loaves of the party rye. I always keep in freezer around the holidays as they are so easy to pull and put into the oven when guests just pop in. If they are not good and bubbly after 10 min, I turn on the broiler for a couple of minutes. While spreading onto bread, which takes some time (I use a regular teaspoon and make sure to cover the bread completely) you might need to reheat topping as it gets really thick and difficult to spread. Always faster when you have some help. I put them on cookie sheet and put in freezer and when frozen transfer to a freezer bag - really delicious!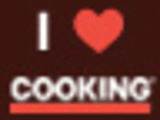 Don't let the name throw you off. I needed a way to use up extra smoked pork and Velveeta. This was perfect. The suggestion to grind the meat down a bit was helpful, not to a paste, but the consistency of finely shredded cheese. I used my Cuisinart for this. I couldn't find the rye bread at my warehouse store, so I used multigrain crackers. The crackers worked and lowered the carb/calories. I also added some leftover, cooked ground beef, onion/garlic and Benefiber. I froze them on pans (about 1 hour) and then tossed them in Pyrex dishes back in the freezer. When needed, I put a few (right out of the freezer) on a non-stick foil lined pan and broil for 6 minutes. I put the rack at the bottom of the oven, otherwise the heat doesn't permeate all the way through. This is a great use of any leftover meats, veges and crackers.