NELady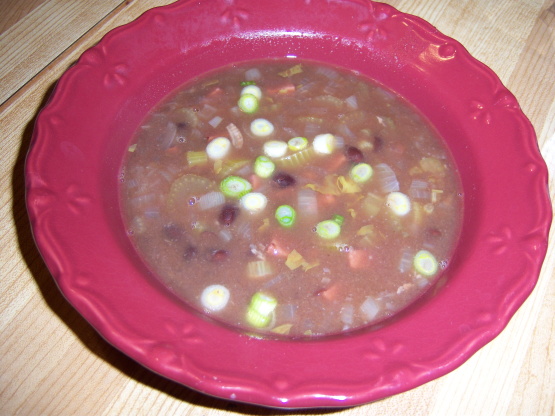 I am not wild about black beans, altho over time, I learned to accept them. But this recipe from "Low Carb Luxury" is really delicious! The beans don't even taste like black beans when you finish this soup. And don't worry if you aren't on a low carb diet, you're gona like this anyhow! Both my husband and I were really surprised, and delighted with this recipe. I didn't have the Eden brand black beans, so I used a brand I already had. As I previously stated, this is not my recipe but was found on the "Low carb luxury" site .
In a medium sauce pan brown the ham.
Add 1 cup of water and scrape glaze off bottom of pan.
Add low-sodium chicken broth.
Drain the water from the can of beans. Add beans to the sauce pan.
Add all other ingredients. Stir.
Bring to a boil; turn down heat and simmer for at least 1 hour to bring out the flavors — the longer, the better (3+ hours being best.).