gailanng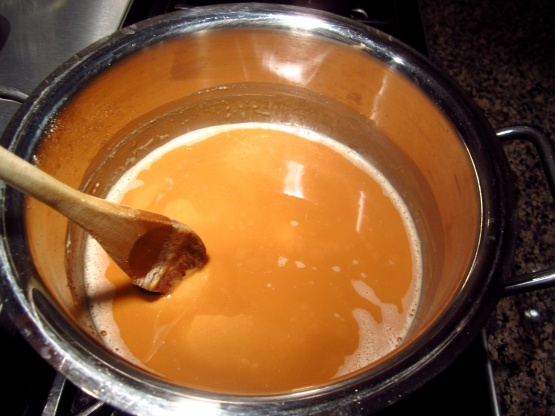 A roux is the base of numerous Cajun and creole dishes. In Louisiana, natives have a joke about how long it takes to make the roux for certain dishes. Etouffee is usually a 1 beer roux while a full fledged gumbo is a 2 to 3 beer roux. Obviously meaning how long it takes to DRINK the beer. The cook time will vary depending on how dark you want your gravy. NOTE: The measurements I used are normally what I make for a Sunday pot of gumbo, southern style. That means it makes a lot! You may want to only use half for normal people!

I just wanted to say that this is the only way to make a roux so.when you make your gumbo make sure you do it this way,i also use this simple roux recipe for my homemade stews and things.
Melt Butter in a heavy bottomed skillet over medium to medium high heat.
Slowly sprinkle in the flour a little at a time, stirring constantly.
Continue to stir constantly.
Do not walk away!
If you burn it even the tiniest bit, it is unusable.
You will notice the flour beginning to brown.
The darker the flour, the darker the gravy.
For gumbo, when the roux reaches a deep dark chocolate brown color it is done.
At that point you would add your seasonings, such as onion, garlic, bell pepper and celery.
You can make this ahead of time and keep tightly covered in the frige or freezer.