Guacamole Chunky Easy to Please from Penny
PaulaG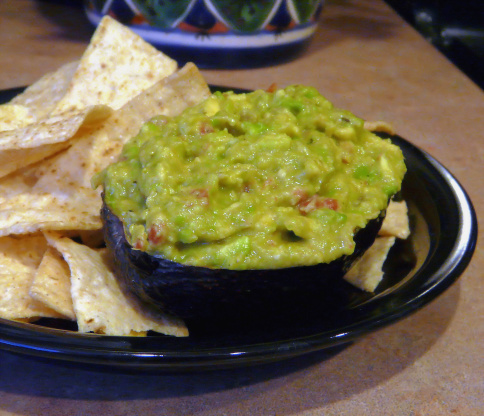 A gal I work with gave me this and I made it three times in one week. Its so easy, has lots of flavor and couldn't be easier.

Really, really good! I can't believe how easy it was to put together and the taste is oh so yummy. Just enough heat to suit our tastebuds. Thanks so much for a great recipe!
Peel and chunk your avocado up-not to fine, you want some chunks in it.
Add the Ro-Tel Tomatoes and sour cream.
Mix all together and let it rest in the fridge for about an hour or so.
Add lime juice to the top to keep from browning if you don't serve right away.
Serve with your favorite chips or as a condiment to your mexican dishes.