Grilled Herbed Mushroom Vegetable Medley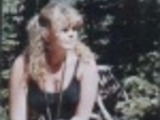 A side dish to your next grilled meal. Easy and simple to make. No pan to wash makes cleanup easy.
Make and share this Grilled Herbed Mushroom Vegetable Medley recipe from Food.com.
Directions
Clean and prepare mushrooms by slicing a thin slice off the bottom of each stem.
Thinly slice mushroom stems and caps.
Combine mushrooms, bell pepper, zucchini and squash in a large bowl.
Combine melted butter, thyme, basil, chives, garlic, salt and pepper in a small bowl.
Pour over vegetables and toss to coat well.
Transfer to a 20x14 inch sheet of heavy duty foil.
Wrap into a packet sealing edges well, leaving space for heat to circulate.
Grill on covered grill over medium coals 20 to 25 minutes or until vegetables are fork tender.