Bayhill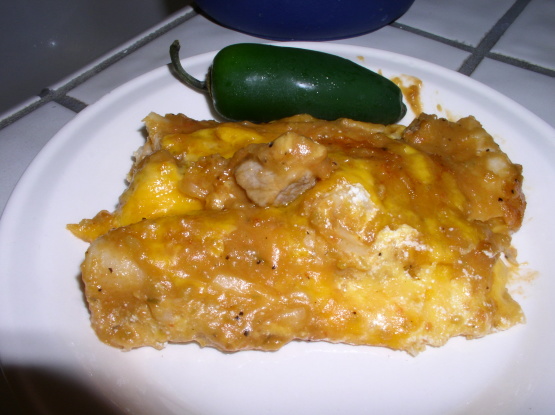 This recipe is very good and very easy. A co-workers wife gave this to my husband for me years ago, I don't remember the names. But it is great! Use it to smother burritos, rellenos, anything!, or eat it just like this with flour tortillas, YUM! I freeze the left over in serving sizes.

Spicy and delicious. I browned onions and garlice instead of using pork and added cumin and oregano as other reveiwers suggested.
brown pork.
While pork is cooking, puree chili's, tomatoes, water and jalepenos in blender or processor.
When pork is done add flour and brown, then add blended mixture and bring to a simmer.
Add more water if too thick.
Add salt, pepper and garlic powder to taste and simmer 20 minutes then serve.