Susie D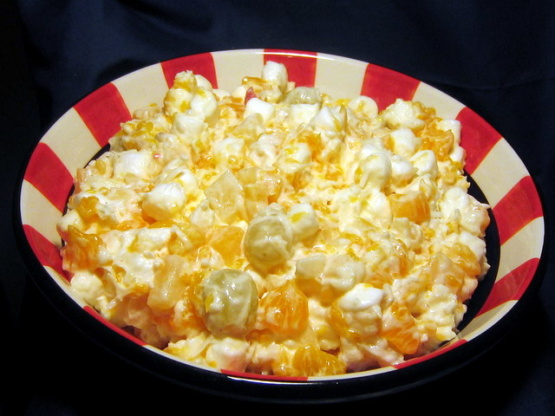 From the mid 1950's, an easy and fast child pleaser, with a few variables to move the taste point around. Always a favourite for Christmas, New Years, Thanksgiving, etc.!

I doubled this recipe except for the yogurt and loved it. I did use yogurt over sour cream because I am watching my weight, but I did use vanilla flavoured yogurt which suited this recipe very well.
Very simple.
Assemble, mix thoroughly.
Cover and refrigerate an hour or more, and serve.