Rita1652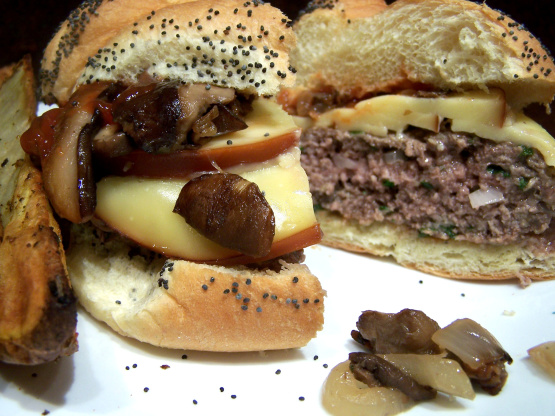 I made this for RSC and just now am posting.
These burgers have a very good taste. I omitted the shallot, it would be great I'm sure. But DH doesn't really like when I add shallots and onions. I used almost 1/3 cup of spinach. We used 2 slices of smoked gouda cheese on each burger. Yummy. Thanks Rita. Made for Please Review My Recipe.
Mix first 6 ingredients together and form 6 patties.
Make an indent in each patty or a hole with a chop stick or your finger through each patty. This will stop the patty from swelling in the center. The hole will close.
Grill 3 minutes each side for rare, 4 minutes each side for medium, 5 minutes each side for well done. One minute before removing, distribute cheese on each burger.
Place on roll and garnish as you wish.