Glorified Potato Casserole
Parsley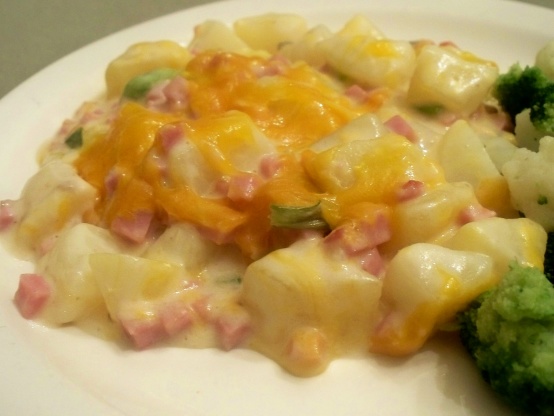 A creamy, cheesy comfort dish with lots of potatoes and ham. It's a great way to use leftover ham.
In sauce pan heat soup and butter until melted.
Add all the rest of ingredients except 1/2 to 1 cup of the cheese (personal taste), mix until well combined.
Pour into a 9x13 pan and top with remaining cheese.
Bake covered for 45 minutes at 350 degrees.
Remove from oven and let sit uncovered for 15-20 minutes (to allow sauce to thicken).
Serve and enjoy!