George's Simple Garlic Chicken
Sara 76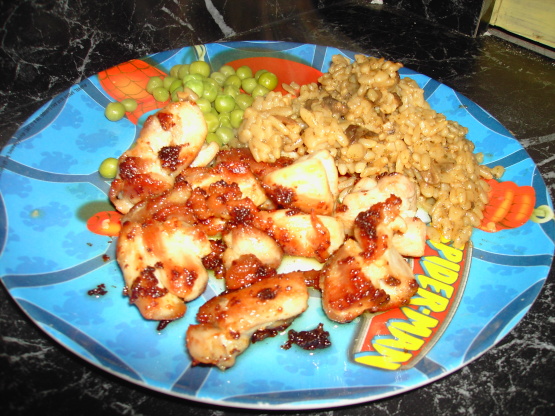 My son (Mr Fussy) doesn't eat cacciatore, so when we have the tomato based chicken, I make this up on the side for him, he loves it! It literally takes 15 minutes to make, it's so simple.
Melt butter in a small pan. Add garlic and cook for 1 minute.
Add chicken, and cook at a medium heat until chicken is cooked through.
Add mushroom, stir, and place a lid on the pan. Cook for 5 minutes, at which time the mushrooms should be tender.
Serve over steamed rice.