ChefLee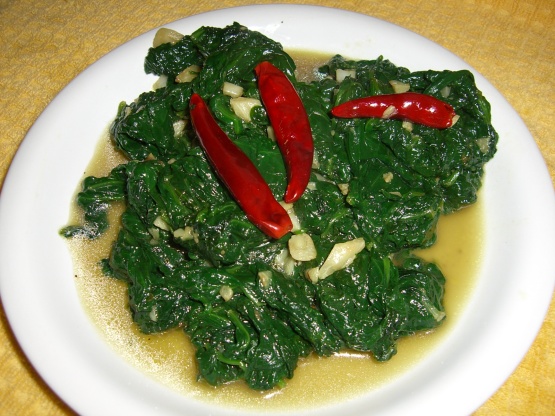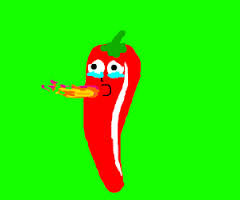 I like the ingredients of this recipe however I didn't like the cooking method. I felt that putting the japone chilies in the bottom under the spinach for those first 3 minutes might have scorched them, creating a bitter flavor to the spinach. Next time, I will toss the garlic, oil, and chilies with the spinach before setting the lid on to steam-cook it. Thanks for posting.
1

lb leafy greens, chopped into manageable bits 1-2-inch long each
1⁄2 head garlic, peeled and sliced thinly

2

dried japone chilies (optional)

2

tablespoons oil (peanut or safflower or canola)
Wash and drain greens. Warm wok over low heat; add oil. Add garlic and chilies, tossing in oil, until they give off fragrance. Add greens and cover immediately.
Cook three minutes, take the lid off, toss the greens and cover again for two more minutes. Turn off heat, add salt to taste, and toss. Serve.