Garlic-Lemon Butter for Grilled Salmon
suswann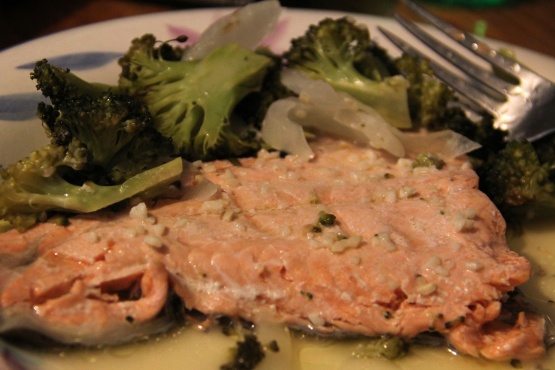 This is a delicious basting spread for salmon! It's the only way I ever fix it anymore when we grill salmon outside. Any leftovers will keep refrigerated until the next time you fix salmon.

This added a nice flavor to grilled salmon. We especially liked dipping the salmon in the leftover butter. Thanks Sue Dillard. Bullwinnkle.
Soften one stick of butter and mix with garlic.
Either process in blender or food processor; or if doing by hand use garlic press and whisk really well with fork.
Gradually add as much lemon juice as butter will hold.
Quit adding when butter won't absorb any more.
Add salt and pepper to taste.
Slather this on grilled salmon during cooking and serve remainder at table.