Fudgy Mocha Frosting W/Pecans--Or Hazelnut Coffee Frosting!
A quick basic cocoa frosting that isn't overly sweet -- I like it with toasted pecans! Make it mocha by adding instant coffee granules -- or leave out the pecans, and add the coffee granules, hazelnut extract and 1/2 cup hazelnut spread to make a hazelnut coffee frosting! (SEE NOTE) This frosting can be used on Super Moist Mocha Cream Cake -- 13 X 9 Pan or Two 9-Inch Layers :) and is a great addition to Mahogany Pound Cake :)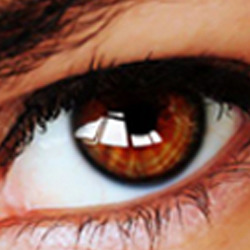 Your private recipe is public! The recipe reads a LOT like my Recipe #387021 ~ LOL
1⁄2 cup butter (one stick)

6

tablespoons milk

6

tablespoons cocoa (sifted, if lumpy)

1 -2

tablespoon instant coffee granules (OPTIONAL ~ if you like mocha!)

1

dash salt

4

cups confectioners' sugar (one pound box, sifted if lumpy)

1

teaspoon vanilla (or hazelnut extract)
1 1⁄4 cups pecans (OPTIONAL, Toasted in a dry hot iron skillet, then chopped)
1⁄2 cup chocolate hazelnut spread (OPTIONAL ~ omit pecans)
In a hot dry iron skillet, TOAST pecans, stirring constantly until very fragrant ~ be careful not to burn! Chop pecans and set aside ~.
In saucepan, combine butter, milk cocoa, OPTIONAL coffee granules, and dash of salt. Bring just to a boil, and stir until smooth.
Remove from heat and quickly add confectioners sugar ~ beating well.
Add vanilla (or hazelnut extract) and TOASTED pecans, chopped (or hazelnut spread).
Quickly spread on cake while frosting is still warm, or thin with 1 tablespoon milk if frosting begins to stiffen too quickly, or for spreading on a layer cake!
NOTE: Make HAZELNUT COFFEE FROSTING by adding 2 tablespoons instant coffee granules to melted butter/cocoa mixture, hazelnut extract, and substituting 1/2 cup hazelnut spread for the chopped pecans. Thin with 1 tablespoon milk, if necessary for easier spreading!