ngdarlen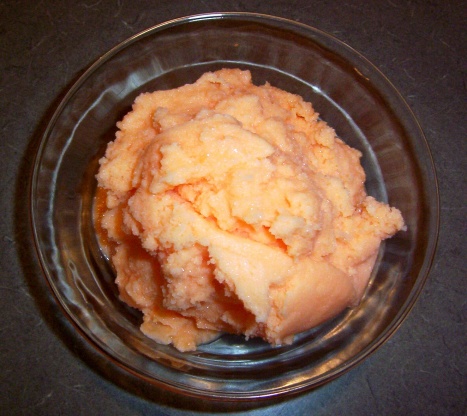 Do not have any idea where the name originated but this is a ice cream recipe using carbonated flavored drinks.The texture is more like sorbet than it is creamy ice cream.Kids love it!!

This recipe is one I have been making for years. I'm glad you posted it! Our favorite is to use Big Red soda or Orange Crush. This stuff is soooo delicious and so easy to make. *If I might add some advice, this recipe yields 2 quarts. Since the ice-cream expands as it freezes, you should leave about an inch of headspace if you are using a 2 qt. ice cream can.
2

(14 ounce) cans Eagle Brand Condensed Milk

64

ounces any flavor carbonated beverages (I like to use strawberry,grape,orange,just to name a few)
Pour the two 14oz cans of eagle brand condensed milk into freezer container of electric ice cream maker,add the 64 oz of carbonated soft drink and stir.
Follow directions according to ice cream maker.
ENJOY.
examples of different carbonated soft drinks:ORANGE CRUSH,GRAPE,STRAWBERRY,LEMONADE-- I have even used COKE!