twissis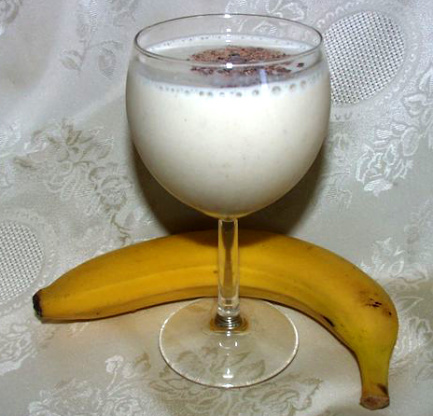 Frozen fruit smoothies are a favorite for the whole family. Why pay an arm and a leg for them when they're so easy to make at home? For an adult variation, try a shot of Captain Morgan on a warm, summer evening after the kids have gone to bed. Tip: Freeze bananas after peeling to save yourself a lot of hassle.

This was delicious. However! Make sure you peel AND SLICE your nanas before freezing. I didn't and my blender (stainless steel blades) just about had a heart attack. I would recommend using fully ripe bananas (mine were only just) as it will increase the banana flavour. I only used 2/3 teas sugar and it was really lovely. Awesome with a little whipped cream and lightly dusted with chocolate flakes... If you use half the milk it is more like a banana dairy whip...so I think that's tomorrow's plan!
Put all ingredients into the blender.
Process on medium-high speed until smooth.
Top with whipped cream and an additional dash of nutmeg if desired.