Boomette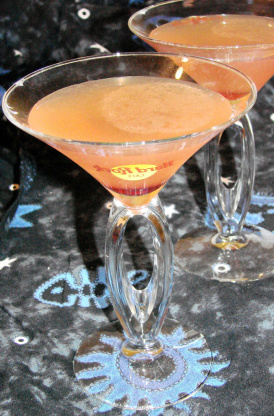 Ooh,la,la! Perfect for a cocktail party or lounging on the deck.

Loved it! Read the reviews and adapted by leaving out the sour mix and reducing the grenadine to a few drops. It was just right in terms of tart/sweet balance...up until the very end, when that sip of grenadine gave it a really sweet pop. I'll definitely make this again! Made for Culinary Quest 2015 by a Toasted Tourist.
Shake all but grenadine with ice and strain into a martini glass (if you have one).
Place a few drops of grenadine in the center of the drink.