Free-Form Lasagna With Wild Mushrooms and Parmesan Cream
Prep 15 mins
Cook 10 mins

I found this recipe in the Chicago Tribune. It's based on a recipe from "Mushroom", by Alastair Hendy. Bravo, Alastair! I've made two servings at once, but I think anything more than that should be made in batches. I subbed half-and-half for the whipping cream, for a slight calorie saving. Use whatever mushrooms you like - I used oyster, shiitake and button. Use fresh herbs in this dish, because of the short cooking time. Even parsley would be preferred to dry herbs.
Directions
Clean the mushrooms, removing the stems, and slice 1/4 in thick.
Cook the pasta or egg roll wrapper in boiling salted water. Remove and drain, unfolding them if they stick or clump together.
In a large skillet, heat the olive oil and butter over medium-high heat until the butter melts and the foam subsides.
Add the mushrooms and cook, without stirring, until they are browned on one side 2 to 4 minutes. Sprinkle with the rosemary, salt and pepper, and cook, stirring occasionally, until tender, about 3 minutes. Remove to a plate or small bowl.
Return the skillet to medium heat. Pour in the cream and add 2 tbl of the Parmesan, stirring constantly, just until the cheese melts. Remove from the heat and season with salt and pepper.
Dip the pasta or wrapper quickly into the sauce, turn to coat. Place on serving plate. Scatter the mushrooms over it.
Dip the remaining pasta/wrapper and drape, slightly askew, over the mushrooms. Drizzle with any remaining sauce and sprinkle with remaining Parmesan.
Reviews
Most Helpful
This dish was amazing! If you love mushrooms this recipe is for you. I used Shittakes and Creminis this go around. The rosemary is quite flavorful but in a positive way, adding interest to the dish. I also love that this is a recipe for singles. You don't see those too often. Yet is easy enough to double too. Thanks, duonyte for a wonderful recipe! [Made for the Best of 2012 Tag Game]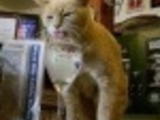 Like another reviewer, mine did not turn out pretty, but was sooo delicious! One of the quickest and easiest recipes for coming home after work late and throwing something together. Spectacular! I used fat-free half-and-half and that may be why my sauce did not look like a sauce....more like a spread (probably guilty of adding too much cheese) and the layering just did not look pretty. I'm a garlic-a-holic, and almost added a minced clove, and resisted the urge to stay true to the recipe. And the taste made up for it....I used a mix of oyster, shiitake, and porcini mushrooms and they were perfect for the dish....I wanted to eat the whole thing, but decided to save half for tomorrows lunch. This is a keeper, and I'll make it again. Going in the keeper file! Thanks for sharing!

This was sooo good! I used 1/2&1/2 instead of the cream as that is what I had and a mix of oyster, baby bella and button mushrooms, and all dried herbs. This turned out really good; I think next time I will buy some flat straight lasagna noodles, I used the ones that have the wavy edges so it didn't look as pretty when I stacked it up offset. Made for 123Hits.