Annacia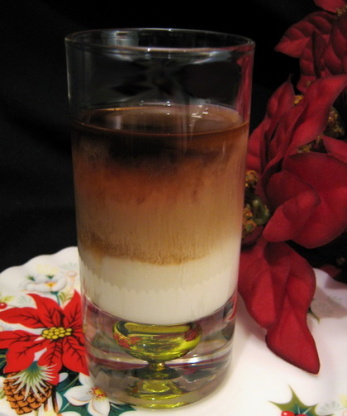 This drink looks beautiful served in a fancy shot glass. It has pretty layers.
LOVE THESE! I only use 1 oz liqueur, and that, by the way, goes on the bottom of the shot glass (unlike in the picture), coffee carefully layered on that and cream on top. Back of a spoon can be used to help pouring liquids on top of each other very slowly, to create the layers. Good liqueurs to try are also Galliano and Sambuca.
Pour into a short glass in order of recipe.