Extra Moist Jalapeno Cornbread
Debi9400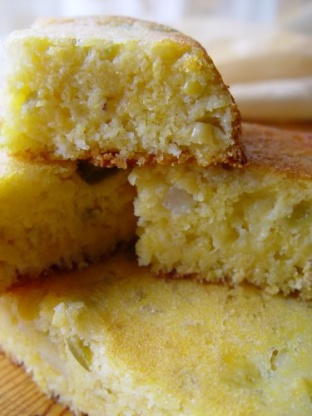 I got this recipe from a friend who is a caterer. This is the best cornbread you will ever have! It makes a 13x9 pan----extra moist! Use the jalapeños in the jar and chop (about 1/2 cup chopped). Use whatever your favorite unseasoned cornbread kit is. If you use Jiffy Mix, omit the sugar.

Was really quite good and so easy to make - the 5 minute prep time is accurate (as is the 45minute baking time). My friends ate it up (although they will eat anything). I think It really turns out (at least mine did) more like a corn pudding or spoon bread - it is indeed very moist. I think next time I would do with a combo of fresh and creamed corn. I think it also needed some cumin
Mix and pour into greased 9x13-inch pan.
Bake 45 minutes at 375° until golden brown and a toothpick comes out clean.