Derf2440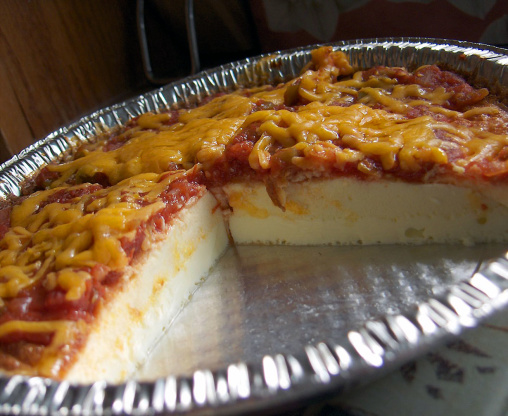 Easy, Easy, Easy!!! From the Poppy Hill Bed and Breakfast in Mariposa California. Edit: You might try greasing the pie pan with butter instead of cooking spray.
Preheat oven to 375°F.
In a blender, whip eggs and yogurt; pour into a pie pan sprayed with non-stick cooking spray.
Bake for 20 minutes, until eggs are set.
Spread picante sauce over eggs and sprinkle with cheese.
Bake until cheese is melted, about 5 minutes.