gailanng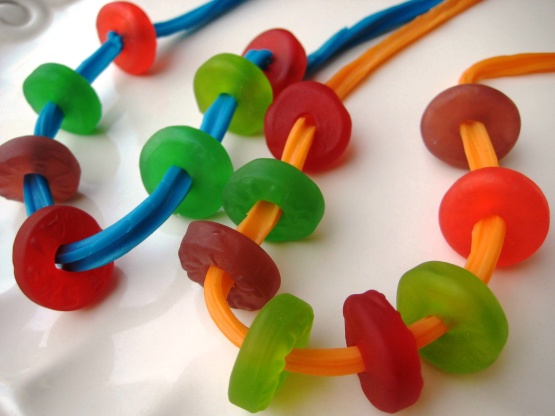 I came up with this idea as an activity for a toddler's birthday party. It is a great activity for a rainy day, or prior to a long trip, for a wearable, less-mess snack.
3

ounces shoestring licorice (red &, black)

1

cup checkerboard pretzel

1

cup Fruit Loops cereal

2

cups assorted varieties Cheerios toasted oat cereal

1

cup gummy Lifesavers candy, use your imagination
Use the licorice as your"string" and thread the other ingredients onto it.
Use various lengths to create necklaces, bracelets,& rings.
Wear your creations with pride, then eat them when the mood strikes.