Redsie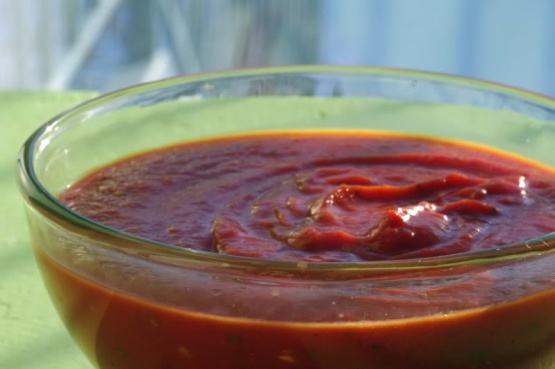 Have you ever ran out of the canned pizza sauce when you really needed it? This recipe is so good and easy you may never buy pizza sauce again. It is also great to use on cheese fries.

I made a pizza the other night for the BSU game and used this recipe for the sauce. I have used it many times (because cutting it in half is just right for DH and I) but I noticed I never wrote a review. I did add a little sugar to tone down the tomatoe and with the spices listed I added some Italian seasoning and more fresh garlic. Like another review I did remove about 1 tablespoon of water and replaced with olive oil for a richer sauce. DELICIOUS...definately a 10 star.
Combine tomato paste, garlic, parsley flakes, onion, oregano, basil and water in 2 quart saucepan.
Cook over medium high heat until mixture boils.
Reduce heat to low and simmer 10 minutes.
Cool a little and spread on your pizza crust and proceed with remainder of your toppings.