Easy Liver Birthday Cake or Treats for Dogs
Pom Pom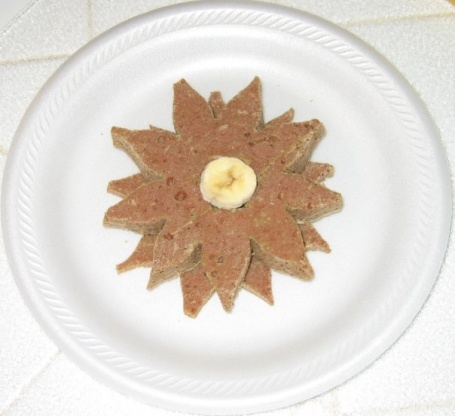 Simple to make birthday cake for dogs. You can also cut the cake into small squares and give them as treats. Keeps for about 2 months if stored in the freezer in ziploc bag.
Liquefy chicken liver and egg in blender.
Add liver mixture to remaining ingredients and mix well.
Pour into lightly greased oven-safe pan/tray/dish and bake at 400F for 20 minutes.
Let cool for about 5 minutes. Cut into desired shape(s) when still warm.
For a pretty cake, I cut out two flower shapes and stack them on top of each other slightly staggered to give the illusion of layers of petals.