Sweet Potato Chews for Dogs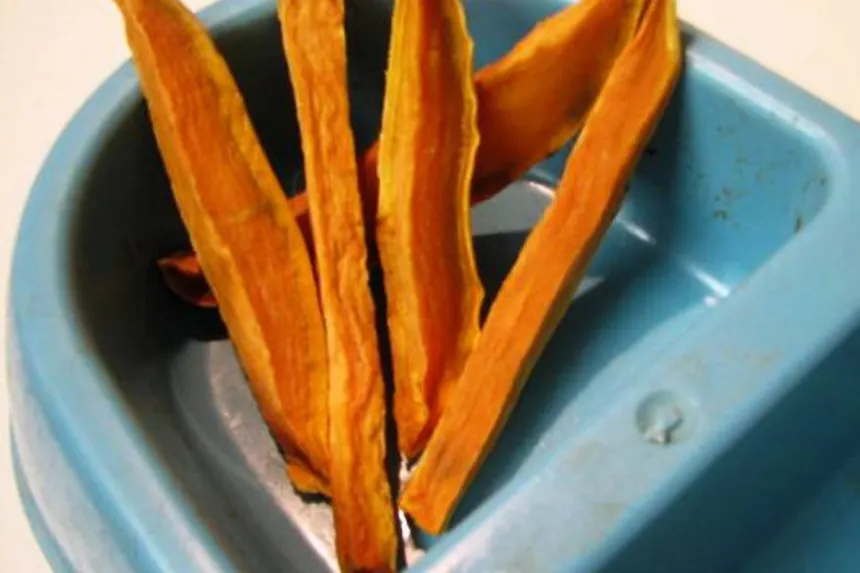 photo by loof751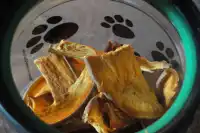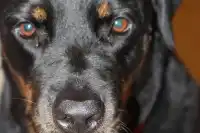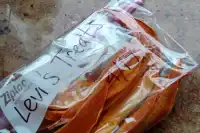 Ready In:

3hrs 5mins

Ingredients:

1
directions
Preheat oven to 250°F.
Wash the sweet potato or yam (the very orange type).
Cut down the middle lengthwise.
Then cut long lengthwise slices about 1/3 of an inch wide and place on a cookie sheet in a single layer.
Bake in oven at 250 F for about 3 hours.
This leaves them kind of chewy but you could also bake them a little longer to get them crunchy.
Questions & Replies

Couple of questions... Hubbikins picked up a couple of bags of smaller sweet potatoes on sale, but they look kinda rough. Would these be ok to just scrub really well and cut up as directed? And then, for my next question, can I use my air fryer oven (without spraying with oil of course) to get them done faster? My German Shepherd has No patience, and can work a set of 'Boo-Boo' eyes like nobody's business!

 
Reviews
I made these and although they took a little long, they turned out really well, the trouble was, my dogs somehow knew they were for them and they just keep hanging around the oven, so much they had to go out! Once made they loved them!<br/>Sooooo, next time (last night) I sliced them thinly and tried them again, this time they took 1/2 hour to cook, but they were crispier because of the thinness, but no matter they came out really well.... BUT guess what, they tasted so good, I sat eating them, they were a sweet potato crispy chip, that tasted wonderful!<br/>I did save some for the kids (dog's) because again they knew they were for them, and I would never have been able to face them if I hadn't saved them some!<br/>Wonderful treat that these guys love! Ohh and the leader of the pack loves them also!!! lol<br/>Thanks so much Dreamer, my dogs would thank you also if they could talk!

 

I make these all the time now. Dog cookies couldn't be easier and all 4 like them. I flip them halfway through cooking time keeps them on the chewier side for my old guy. Also because my dogs are small, I cut the pieces about 2" by 3" and about 1/3" thick. They will shrink by about half after cooking. Great idea!! Thanks for this.

 

The hardest part is cutting them lengthwise. If you don't want to risk maiming yourself you can just cut them horizontally, in circles (they get just as shrunken/crispy/chewy). The only other thing I dislike about this recipe is that I have to store them in the freezer--but I can live with that. The fact that they're way cheaper (and probably healthier) than store-bought dental treats makes up for it!

 

Thanks for posting these, not that my dogs get left out of the quest, if you know what I mean. I have 3 bulldogs and they all gave it a paws up. I have to tell you that I have a puppy and she eats almost anything, but she jumped, literally, for joy for this snack. It's almost a game at this point to see what she is willing to eat. She loves to go out in the backyard with her dad and they eat blackberries off the bush. Pineapple, yay! The only thing she has ever spit out is lettuce. Now, Amy, is a little more discerning, but I can get her to half-sit for one of these! Definitely a big hit in her book. Now, Liz, is my best-bred bulldog. She comes from a champion line, blah, blah, blah. Loves to eat, but more particular. At first she gave me a look like are you for real? I don't eat this. But then the puppy came up and expressed her willingness to take the sweet potato chew off her, er, hands. So Liz decided to eat hers for spite. Now she is glad she did! I cooked mine a little longer so that they were very chewy.