Easy Homemade Macaroni and Cheese
DuChick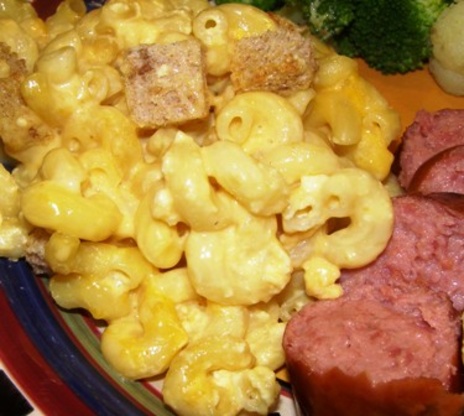 The VERY BEST mac 'n cheese recipe I have found. Cheesy and creamy, I like to use the extra sharp cheddar cheese. I have also used this recipe as the base for mac n' cheese casseroles with added meats and veggies for potlucks.

So delicious! Was a huge hit at our barbeque. Going to be making this one again for sure.
PREHEAT oven to 350°F.
Mix milk and eggs in large bowl.
Add butter, red pepper, prepared cheese product and cheddar cheese.
Stir in macaroni; mix lightly.
POUR into 1-1/2-quart casserole.
BAKE 15 minutes or until heated through.
Sprinkle bread crumbs on top.
Bake for 5 more minutes.