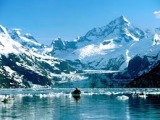 This is an all-purpose marinade used at The Black Dog Restaurant in Martha's Vineyard. I love it on chicken but you could also use it over meat, vegetables or fish. If using it on white fish, omit the red wine vinegar. It's great for grilling.
Directions
Mix all of the ingredients together and marinate your grilling choice in a large glass container.
Cover and put in the refrigerator. The longer you marinate, the deeper the flavors. I usually marinate overnight.
Have fun grilling!
Reviews
Most Helpful
This is a great recipe that worked very well on grilled chicken breasts. It is both tangy and herb infused, both of which worked really well with the barbequed chicken. I also brushed the marinade onto the chicken, as I was grilling it, so that the chicken doesn't lose the flavour of the marinade as it was on the grill.
Excellent marinade. I used it last night on bay scallops which I then broiled. They were very flavorful and enjoyed by all but DS who hasn't acquired a taste for them...yet! I can not wait to try this recipe on chicken for the grill. Thanks for posting this wonderful recipe...it is a definite keeper. Made and reviewed for the 44th AUS/NZ Recipe Swap.
DH and I rate this a resounding 5 stars! Dh used this to marinate sirloin steaks to make us dinner the other night. I had this taped to the fridge to marinate chops but he did it with the steaks and YUMMY. Jubes this is a winner! I cannot wait to try it on ribs in the crockpot.
Made for AUS/NZ swap 43. Thank you teamate