Jubes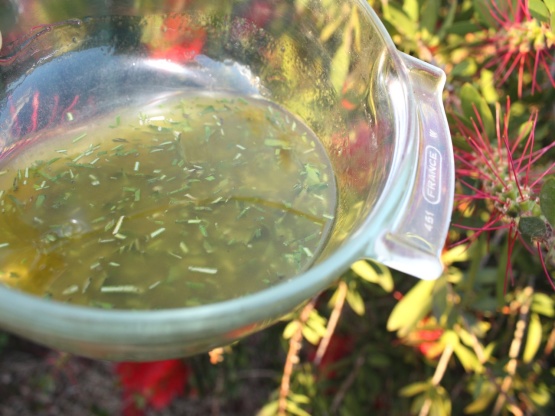 This is an all-purpose marinade used at The Black Dog Restaurant in Martha's Vineyard. I love it on chicken but you could also use it over meat, vegetables or fish. If using it on white fish, omit the red wine vinegar. It's great for grilling.

This is a great recipe that worked very well on grilled chicken breasts. It is both tangy and herb infused, both of which worked really well with the barbequed chicken. I also brushed the marinade onto the chicken, as I was grilling it, so that the chicken doesn't lose the flavour of the marinade as it was on the grill.
Mix all of the ingredients together and marinate your grilling choice in a large glass container.
Cover and put in the refrigerator. The longer you marinate, the deeper the flavors. I usually marinate overnight.
Have fun grilling!