Easy Crock Pot Barbecue Chicken Legs
Boomette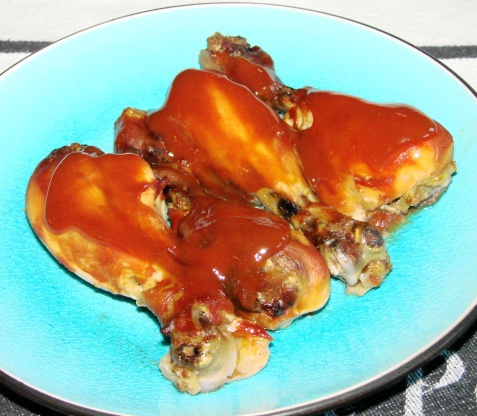 Economical, healthy, easy to prepare, and tasty!

Top Review by Bergy
Easy tasty recipe. I cut the recipe back to two legs but made half the sauce, poured it all in the crockpot over the legs. Used brown sugar Splenda but onl 2 tbsp. Cooked for 4 1/2 hours on low. Moist fall off the bone delicious. I do again recipe for sure.
Place chicken in one layer, if possible, in sprayed slow cooker.
Mix remaining ingredients.
Remove 1/3 of the mixed sauce and brush over chicken. Use a little bit more if needed.
Save remaining sauce to serve with chicken.
Cover and cook on low 6-7 hours or until chicken is tender and cooked through.