Easy Chicken Veggie Pot Pie
asp_2616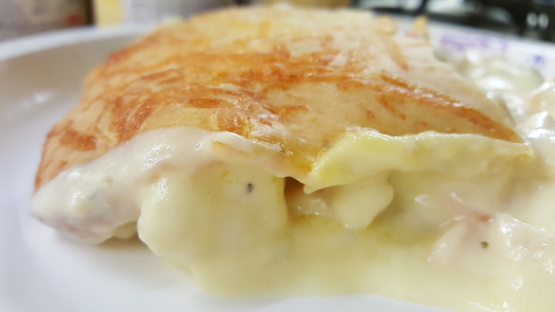 An easy and delicious pot pie meal for 2-4 people, with a fluffy Bisquick crust and creamy filling. Use canned chicken and a bag of steamed vegetables and mix the filling right in the baking dish for lazy week nights when you're low on clean dishes! Adapted from Paula Deen's Quick and Easy Chicken Pot Pie recipe found here: http://www.pauladeen.com/quick-and-easy-chicken-pot-pie
heat oven to 350°F. Lightly grease an 8 x 8 inch baking dish.
In a large bowl, combine soup, sour cream, 1/4 cup milk, and seasonings. Stir in vegetables and chicken. Spoon mixture into prepared baking dish; set aside.
In a small bowl, combine Bisquick, seasonings, and half of the cheese. Add remaining 1/2 cup milk, stirring until well mixed. Spread batter over filling, sprinkle with remaining cheese, and place in oven for 30-40 minutes or until crust is golden.