ChefLee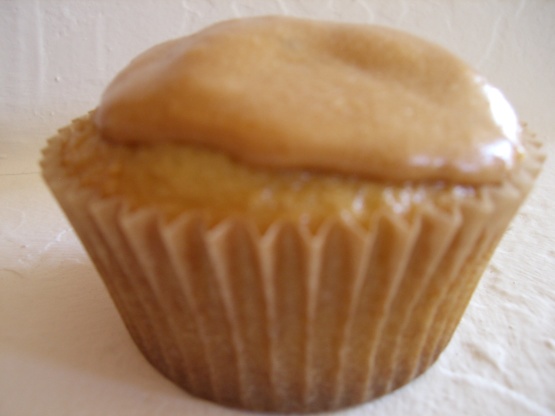 I had some leftover dulce de leche from another recipe and I made up this icing with the rest. It is really good!! You can find Nestle dulce de leche in the Latin or Mexican section of your grocery store. I hope you like it!
1⁄2 cup butter, softened
1⁄2 cup superfine sugar (C&H green box)

1

tablespoon milk
1⁄4 cup sour cream

4

tablespoons flour (I like whole wheat pastry flour)

1

(13 ounce) can dulce de leche (Use 1/2 cup out of the can)
Cream the butter and the sugar together with a mixer until creamy.
Blend in milk, flour, and sour cream.
Put the dulce de leche into a microwaveable dish and heat it for about 5 to 10 seconds to soften it just a bit.
Add the dulce de leche to the mix and blend well.