lazyme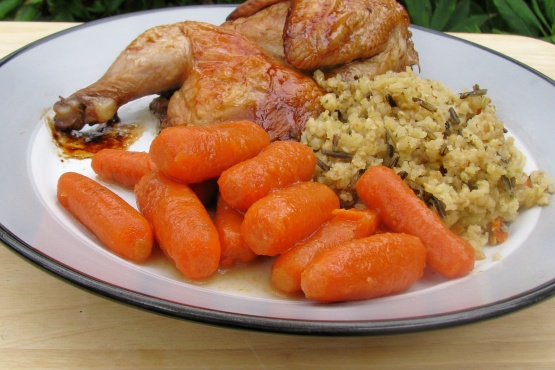 Make ordinary canned or fresh carrots special by preparing this spiffy little side dish for anytime of the year; winter holidays, Easter, or lazy Sunday dinners.
453.59

g bag baby carrots, whole

29.58

ml brown sugar

29.58

ml butter, use the real thing

0.25

ml salt, to taste
Use either a bag of whole baby carrots from the produce section or 2 15 ounce cans of sliced carrots.
Add carrots to a medium sized sauce pan over medium heat.
Quickly add the butter and brown sugar and toss the carrots in the melting butter.
Just when they begin to bubble, reduce to low heat and simmer 15 minutes.
Remember, sugar can scorch quickly, so stir occasionally and keep the heat low.