Bren R.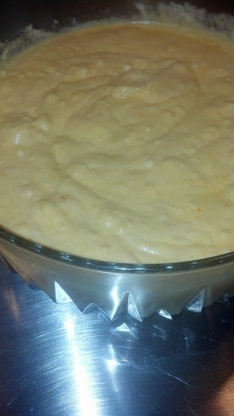 This recipe has been a big hit at family gatherings and potlucks for years! It could also be used as a light dessert. I have also used French Vanilla pudding mix. It makes a large amount so make sure to use a very large mixing bowl.

This was delicious! It's so smooth and creamy. I used sugar free jello and lite cool whip, and it was perfect. I think next time I might try adding a can of drained crushed pineapple. I think that would make it even better. Thanks for the wonderful recipe!
Combine the pudding, Jello and boiling water and dissolve completely.
Add the Mandarin Oranges (with juice).
Fold in the Cool Whip.