Dot's Quick Shake Ginger Pudding
twissis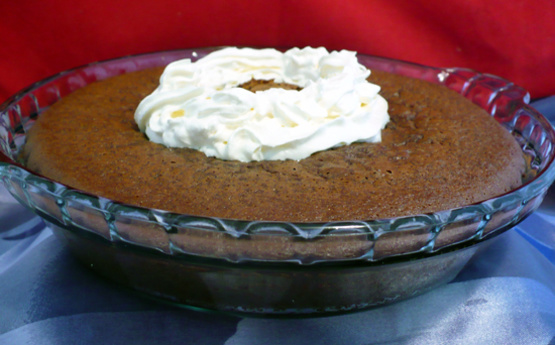 A lovely moist, sticky tart, great served with whipped cream This recipe was originally for the large size Tupperware Quickshake, where 1 cup = 1 seal (the lid of the quick shake) I got this recipe from an online recipe exchange. I haven't tried it yet but it sounds good. The recipe didn't mention number of servings.

Top Review by katew
So quick and easy with a fab result - mine was made in a cake tin with chopped glace pineapple added. The results was not sticky but a soft , soft cake . I could not have cut it like a cake but it was firm enough to serve with a big spoon, served warm with whipped cream - just delish !!
Beat well together (or shake well in quick shake)the first 6 ingredients.
Then, add the ground ginger and baking soda, and beat/shake well again.
Pour into greased casserole/pie dish.
Bake at 180 C/ 350 F for 30 to 45 minutes.