Doreen's Yummy Squares Gluten Free
Boomette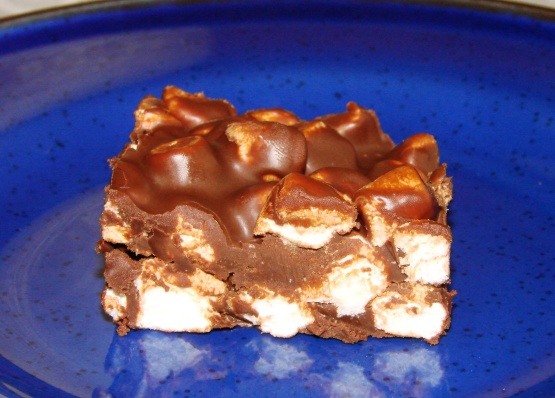 I know there are tons of variations of this recipe but in my house credit for them is given to my aunt Doreen. I decided to post the recipe because I always loose it! Now even I'll know where to find it.
Melt the butter, peanut butter and chocolate chips.
In a large bowl mix the liquids in with the marshmallows.
Line a square pan with plastic wrap.
Pour in the mixture and put in the fridge until set.
ENJOY!