Dirty Shrimp in Butter-Beer Sauce
Vicki in CT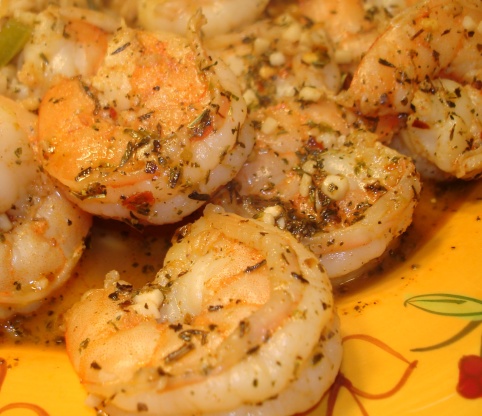 Herby, spicy shrimp with a kick, in a buttery-beer "sauce". Fast, easy and delicious, serve as an appetizer, or a dinner over rice or with lots of crusty French bread to soak up all the tasty, herbalicious sauce!

This recipe is delicious, I have made this 5 times now.
The amount of cayenne pepper in the recipe does make it quite hot so the last time I made this I substituted cajun instead of cayenne and it was perfect.
I also cut down the time of making this recipe by using 1 &1/2 teaspoons of garlic powder instead of chopping garlic, I found no difference.
Tossed with linguini noodles is the best!
I also double the recipe as the original does not make much.
Saute garlic and herbs in butter until garlic is slightly browned.
Add shrimp, stirring constantly, until shrimp are pink and done.
Pour in beer, simmer 1 minute more, and serve!