Nimz1466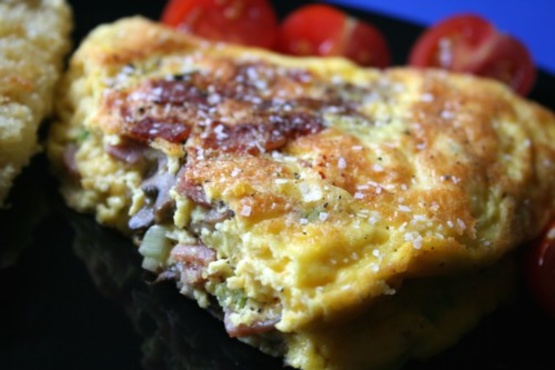 We like doing breakfast for dinner and this is really good. I like to add cooked sage sausage to this sometimes for add flavor.
Heat 2 Tablespoons of butter in a non-stick skillet.
Add mushrooms and the ham or bacon and saute for about 1 minute. Remove from heat.
Beat the eggs and mayonnaise well.
Mix cheese and onion into the egg mixture.
Return skillet to medium heat.
Add 1 Tablespoon of butter and the egg mixture all at once.
Cook for a few seconds without stirring until mixture begins to set.
As the eggs cook stir gently lifting to let the raw egg run under the cooked.
Dont let brown or dry out.
Serve immediately.