Prep 10 mins
Cook 10 mins

This is a yummy spinach side dish adapted from Kraft.
Directions
In large saucepan on medium-high heat, melt butter; add onion and garlic; cook and stir until onion is crisp-tender. Add wine; simmer 5 minute
Stir in flour until well blended. Gradually add milk, stirring until well blended. Cook until mixture thickens and begins to boil, stirring constantly. Allow to boil for 1 minute.
Add mustard, pepper, and salt. Stir in spinach; cook until heated through, stirring occasionally.
Serve.
Reviews
Most Helpful
This was wonderful! Used fresh spinach from my early garden (thanks to reviewer, Bev, for the tip on steaming fresh spinach slightly before adding to the dijon cream sauce). Paired nicely with Filet Mignons With Cognac-Cream Sauce and made for a lovely stop in France during ZWT5! Thank you, *Parsley*, for a great spinach recipe.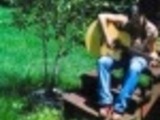 We enjoyed this so much, Parsley! I used fresh baby spinach by steaming it slightly before preparing this delicious sauce. The combination together was fabulous! Thanks for sharing your recipe, Parsley!