Dan330 Marinated Pork Tenderloin
Dan330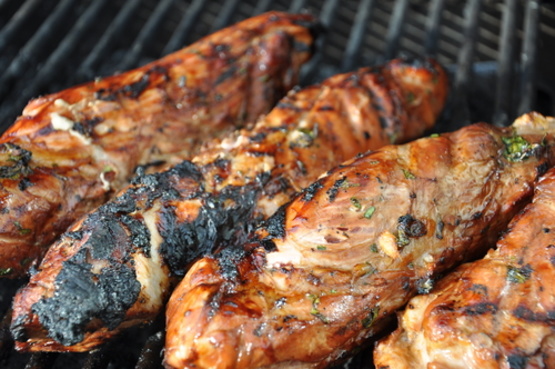 Grilled pork tenderloin marinated in a ginger soy and Worcestershire sauce.
Prepare the marinade by mixing the soy, Worcestershire, cilantro, ginger, and brown sugar in a medium bowl. Stir until the sugar is dissolved.
Place tenderloins into a ziplock bag and pour in marinade. Let it sit for 2 or more hours.
Grill on medium heat turning occasionally. Using a meat thermometer to make sure the center is cooked to 140 degrees. This should take approximately 15 to 18 minutes.
Remove from grill and let rest for 5 minutes before carving.