Dad's Famous Meat Marinade
CoreyAnn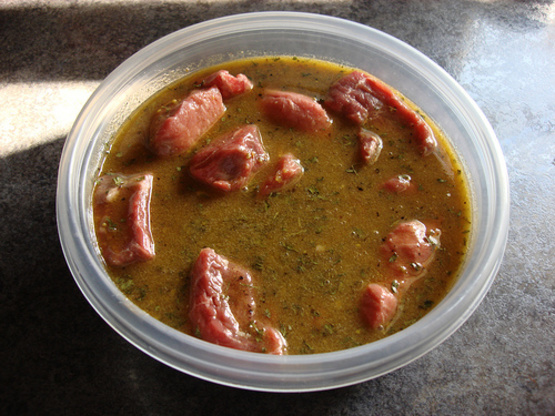 My Dad was an awesome cook and the one recipe that he handed out more than any other was the recipe he used for his meat marinade. Later on he would add a bit of Montreal Steak Seasoning to it as well but I'm going to write the recipe without it and let you decide if you want it or not. This was the biggest hit on his famous shish-ka-bobs.
Combine all ingredients and mix well (use a shaker of possible, cocktail shakers work really well!).
Pour over meat and let marinate for at least 1 to 2 hours (the longer the better!).