lazyme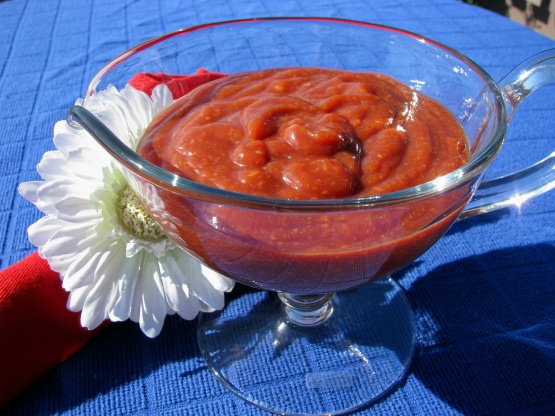 My dad passed away a year ago last May, but as I mentioned when I posted his recipe for Scampi-Style Shrimp, he was always amazing at putting together flavors. Every so often I will probably post another of his recipes here. When mom and dad used to go out to eat at a seafood place, mom always used to sneak dad's cocktail sauce into the place in her purse because "no one else can make the sauce like dad can". Be forwarned, if you do not like horseradish, you may want to skip this one.

This was really good. It was so easy to make and with ingredients I always have on hand. I had it with your Recipe #185609 which made a great combination. I have made this sauce a couple of times. Thanks for sharing your recipe. Made for PAC Spring 09.
Stir all together well, chill and serve with shrimp or other seafood.