Cucumber Yogurt Sauce for Gyros
dojemi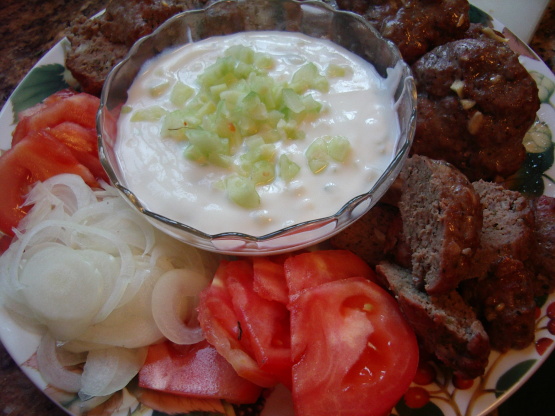 This sauce is really easy, and can be adapted to use fat free yogurt. I usually make it to go with gyros, and end up dipping everything else in it, too.

This recipe was a nice accompaniment to gyros. I used fat free Greek yogurt, green onions, and chopped the cucumbers up into small cubes instead of grating them. I also added a generous amount of fresh dill. The results were thick and tasty. The only thing I would have done differently would be to omit the sugar and use a pinch or two of salt. Thanks for posting!
Combine and serve with gyros.