Bec6206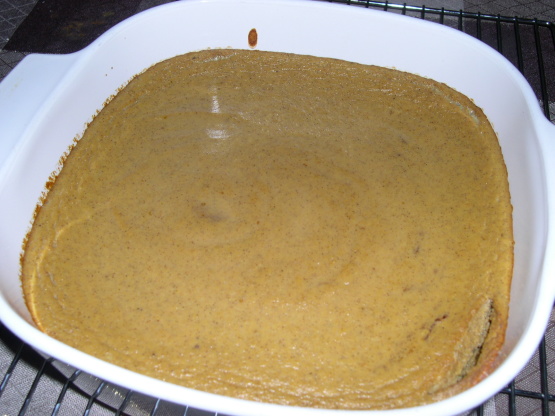 I haven't made this but my step mother makes it all the time. It is a very good pie.

Great recipe. Changes I made were for special dietary reasons: Better'n Eggs instead of eggs and Splenda instead of sugar. All else in the recipe were the same and it was DELICIOUS. Thanks for sharing this recipe. KCATHIE
Beat eggs and mix in bowl with remaining ingredients.
Pour into a glass pie pan and bake in a 350 oven for 50 minutes or until set in the middle.