Croatian Simple Cucumber Salad
nitko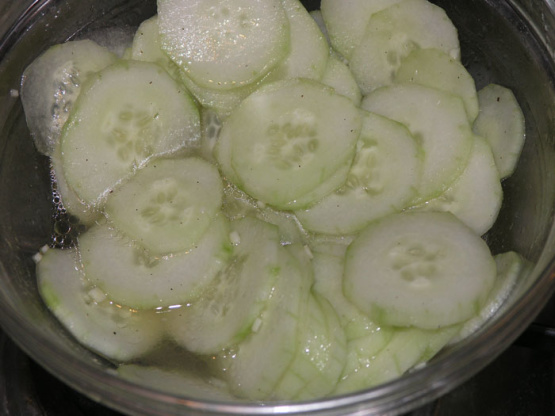 This is really something simple, but very refreshing during hot summer days. This is the usual cucumber salad you will get in Croatia.

My family is croatian and we always do this in the summer when we bbq, only we mix it with greek yoghurt! It's really good and so simple.
Peal the cucumber and cut into thin slices.
Mince garlic well and add into sliced cucumber.
Add vinegar, oil and water and season as you like with salt and pepper.
Leave in refrigerator to cool a bit and serve.