Bergy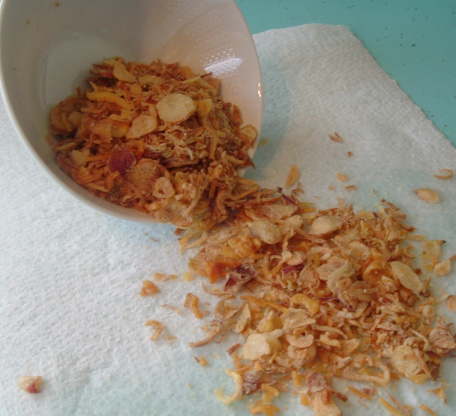 Goes with everything! I always have a jar on my dining table at home. Great garnish for Asian soups, noodles, salads, etc.

These are so easy to make and are delicious in a salad! I think they would be good sprinkled on a lot of veggie dishes as well. Thanks skwattink aynjull!
Slice the shallots VERY THINLY-- cut them in half and julienne your way through-- Heat oil in frying pan-- chuck the shallots in the very hot oil until they turn brown and crunchy-- be sure that there's significant colour change but careful that they don't burn!
Drain the shallots, place on a plate over paper towel to take out excess oil, and sprinkle with salt.
When they cool, store in an airtight jar.