Crispy Gruyere Potato Wedges
KateL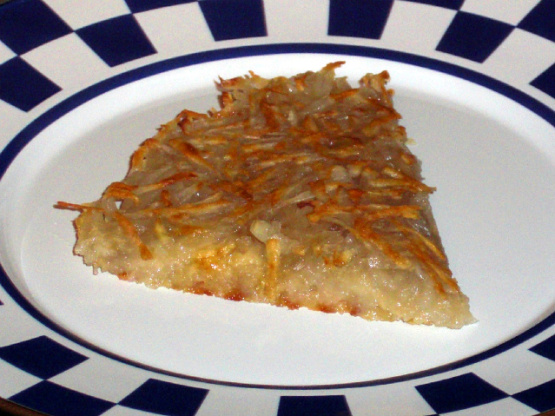 This recipe is from Epicurious. One of the very few I make as is written. It's great as a snack or a side.

My whole family loved these - easy to make (though a little time-consuming with all the grating), and very yummy. We served them with a little sour cream. Delightful! Thanks for the recipe!
Peel potato and grate coarse.
Press potato between several thickness of paper towel to remove any excess moisture.
In an 8-inch non-stick skillet heat oil over moderately high heat until hot but not smoking and add half grated potato, spreading and tamping down with a spatula. Reduce heat to moderate and sprinkle Gruyère over potato.
Spread remaining potato on top, tamping down with a spatula, and cook until golden brown and crisp, about 10 minutes on each side. Season potato with salt and pepper and cut into 6 wedges.