Crispy Cheese – (A La Shady Glen)
Too easy! One ingredient! This was inspired by the crispy cheese hanging off the renowned cheeseburgers at Shady Glen, the burger/dairy restaurant in Manchester, CT. In fact, I understand they used to sell just a basket of crispy cheese. I like to snack on it, but it would also make a terrific garnish for fancier soups, salads, etc. I have done this with Cheddar (my favorite), Jack, Parmesan and American, all with good results. On the one hand, it seems to be one of those "guilty pleasures." On the other hand – read the last cooking note at the bottom... Added Note: Although I was inspired by Shady Glen, I just found out the Italians have been doing this for years, and it is called "Frico". Some versions are baked, and it can be molded while warm, say to make a dish to hold olives, or to eat like a taco or tortilla, or it can be used to garnish fancy salads and more.
Directions
Preheat a nonstick frying pan on a medium-high heat.
Place a single layer of cheese in the hot pan. It will melt and then become crispy.
After it turns "golden" on one side, flip carefully with a spatula onto the other side.
When golden, remove onto paper towels to blot the excess oil. (American cheese doesn't seem to need blotting.).
I like to eat this dipped in ketchup.
Misc:.
Sometimes, I just cook it on one side until brown, and don't bother turning. It's chewier that way, also terrific. (But don't blot the melted, unfried side.).
Yes, this does seem a bit decadent. But, I usually make this with cheddar, and it really does seem like a Lot of the oil is left behind. It may be a bit delusional, but I am guessing we are frying some dairy protein, and this is actually healthier than eating plain cheese. What do you think?
Reviews
Most Helpful
This was great! Years ago we had a friend who introduced up to fried cheese. It turns out so good.I made it Friolani cheese.Thanks for posting this recipe from our past. Sage/Rita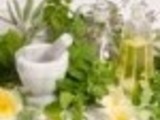 I grew up in Manchester and Shady Glen has always been the best!!! A visit to Shady Glen in mandatory on each trip back from MI!!!
Shady Glen! A hangout of my past. We all remember the Bernice Special. The cheese was the best part. Don't forget their fantastic ice cream either. I haven't been home in 10 years but will be there this summer. I will have to make certain to hit Shady Glen again!