CoffeeB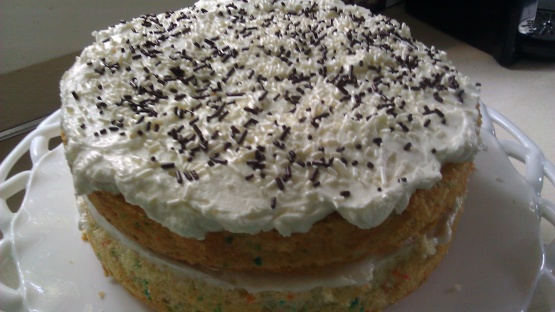 A good friend passed this recipe to me back in the early 80's. I was so impressed with the flavor and texture that I had to have the recipe. It taste and looks like whipped cream. "Give it a try and see if I lie." Please follow the directions...and it is regular granulated sugar...not powdered...=)

I was intrigues by this recipe, so I had to try it. GREAT recipe, if you need frosting on the fly, with ingredients you keep on hand. I was surprised, and happy with the flavor, which was a lot like cool whip. I used this to frost recipe#435304 and it was the perfect compliment. It really does work, if you follow the directions, as written! Thanks for sharing, TeresaS.
Mix the first three ingredients together in a sauce pan.
Cook over Medium heat until thick, stirring constantly.
Remove from heat and cool completely.
Cream sugar, shortening (margarine) and vanilla.
Add cooled flour/milk mixture by the spoonful beating after each spoonful.
Frost Cake.