Creamy Fruit Parfait-Core, Ww
Linky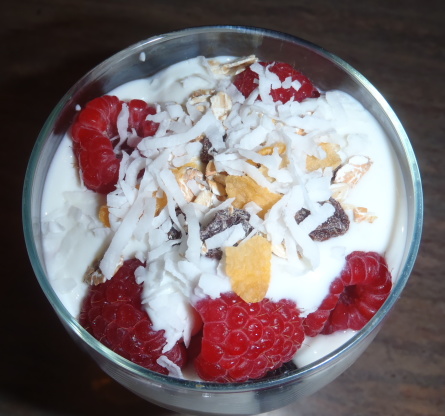 This is a wonderful breakfast for those following the Core program with Weight Watchers. I found the recipe on the Weight Watchers message board, I do not remember who posted it, but THANK YOU!!
Combine first 3 ingredients in a blender container; puree until smooth.
Layer cheese mixture with fresh fruit.
Top with crumbled Shredded Wheat Cereal if desired.