Nimz1466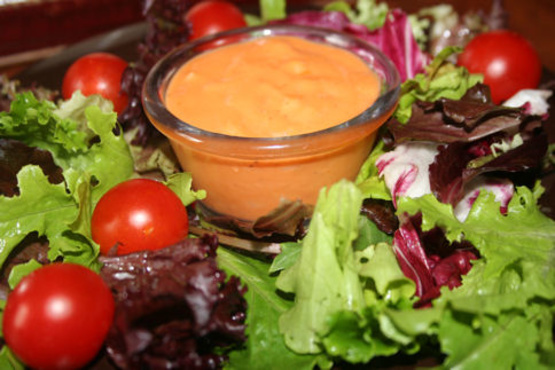 This is an absolutely delicious recipe! I eat more salad than ever now.

added a little horseradish to this its good
In a blender, place the mayonnaise, ketchup, vinegar, sugar, onion, salt and pepper; cover and process until smooth.
While processing, gradually add oil in a steady stream.
Let chill in fridge for about an hour before serving to let onion flavor mellow.
Serve over salad.
Refrigerate leftover dressing.